6 Disadvantages of Cheap Web Hosting and How It Can RIP Your Career
January 29, 2020
This is quite obvious that a hard-working person can easily make a lot of money. But it doesn't matter how much money someone may have he always wants to spend as less as possible. And, hosting companies are using this thing to scam bloggers that are mostly beginners.
But sometimes even experts don't understand the twists and get caught. New hosting companies that have no reputation are willing to become popular as quickly as possible and they use different kind of dirty tactics to get the job done.
How New Hosting Providers (with poor features) Become Popular:
Giveaways:
One of the simplest and most common way that hosting companies use is giving people hosting for free. How? They contact some bloggers and tell them that they will be giving "number" of hosting accounts to their readers for free and all that blogger has to do is announce this on blog.
Now here is an amazing thing. Web Hosting Giveaway actually benefits everyone except the ones who win it. No, I'm not crazy.
By announcing a giveaway, blogger will get floods of traffic, some popularity and respect as well for giving the people a chance to get something in free. And, on the other side, hosting company is not only getting traffic and popularity, but they also get tons of link that result in increase of their ranking which makes it easy for them to scam other people who directly land on their site.
But how can the giveaway winner be in bad condition? Those of people who use hosting accounts won in giveaways start to see many kinds of problems.
Like absence of features some times, being suspended without reasons, being asked to pay in order to download backup or even removal of cPanel which means total removal of your control on your blog. This whole thing ends in nightmares for bloggers so beware and stay out of it.
Too Cheap:
This trick actually has to work and it does successfully. They set their rates at extremely low levels, even in cents some times. This is the reason most of the people are tempted to buy their package and get trapped.
What in the world is wrong with Bluehost and Hostagator who have set their prices so high and still are among top hosting providers in the world? The thing is, they actually deliver what they promise while local companies never do that.
Now finally it is time to move down to the list or I should better say the disadvantages of cheap hosting.
of money in order to give backup or simply said they are not giving backup on any conditions which has left bloggers in really horrible times.
Disadvantages of Cheap Web Hosting / Local Web Hosting and How It Can Rip Your Career:
1. You cannot Trust Them:
When it comes to hosting and hosting providers, you really have to trust each other. You have to trust that they won't do anything bad to you, and they have to trust that you will not break any rules at all.
In case of cheap hosting providers, the trust factor is not anywhere. You simply cannot trust them because you may see more negative reviews about them as compared to the positive ones or you are just getting the feeling by the way, they are behaving with you and all that. In short, no cheap or local hosting company in this world can be trusted.
2. All they Want is Money:
They don't care if you like their service, their support or anything else because they don't care about you. All of your care is killed by your hands as you pay them because that's all they wanted from you and now that they have what they want, they are surely not going to give you everything you want or they promised and that's where they problems begin.
3. You can Lose Your Everything:
Yes! You can lose your blog at any time with or without notification. They may not even give you some time to move to other hosting companies and if things are to become worse according to your fate, they may not even give you backup.
I recently talked to a few of my close friends about this issue and I was told some stories where hosting providers asked for a lot of money in order to give backup or simply said they are not giving backup on any conditions which has left bloggers in really horrible times.
4. Poor Supports System:
Everyone needs help sometimes if not every time. And, when you have problems with hosting, the support system is there to help you about anything and everything you may ask.
But that is a feature of high class hosting companies like Bluehost. There are many horrible disadvantages of cheap web hosting, but poor support is something that stands out when we discuss their problems.
What if you don't get help at the right time? There can be many problems due to this and one of those can be your blog being unreadable because of things you did unknowingly. Hence, proper help at the right time is too important for a blogger who owns a self-hosted blog.
5. Downtime:
This would have to be no-brainer. Most of the time the things we get cheaper are simply bad in quality as compared to those with high prices and same happens in hosting case.
Cheap hosting providers don't have amazing facilities or equipment, which is the reason sites and blog hosted at their servers often go down for longer period. The period sometimes lasts for weeks.
Downtime destroy your ranking and the traffic that you're getting from search engines and in short, they are simply destruction for bloggers.
6. Horrible Performance:
If you are a blogger who is serious about his blogging career and most importantly the time of his life, better stay as far as you can from cheap hosting providers.
While they go down very often, they are still not very good when they are up and running. Low quality servers result in extremely slow web page loading speed and makes visitors run away and look for alternatives.
And, nothing can be worse than to have a visitor at your blog/site and run away without staying for a moment or looking at anything. You want your content to be read and readers want to read it.
The only thing that is hindering them from reading is slow time caused by your slow, bad and cheap web hosting, which is not just cheap in price, but cheap in quality as well.
Conclusion….
I'm no longer a money saver after experiencing the disadvantages of cheap web hosting and now I spend as much money as I can to ensure the best quality. I suggest you do the same or get ready to be ruined. I hope you understand my post and purpose.
These are currently the we host providers I am paying for and pleased with them:
• WPX Hosting UK
• O2Switch France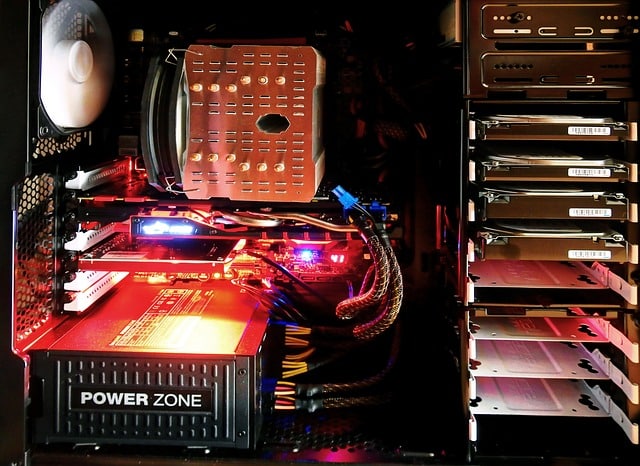 -